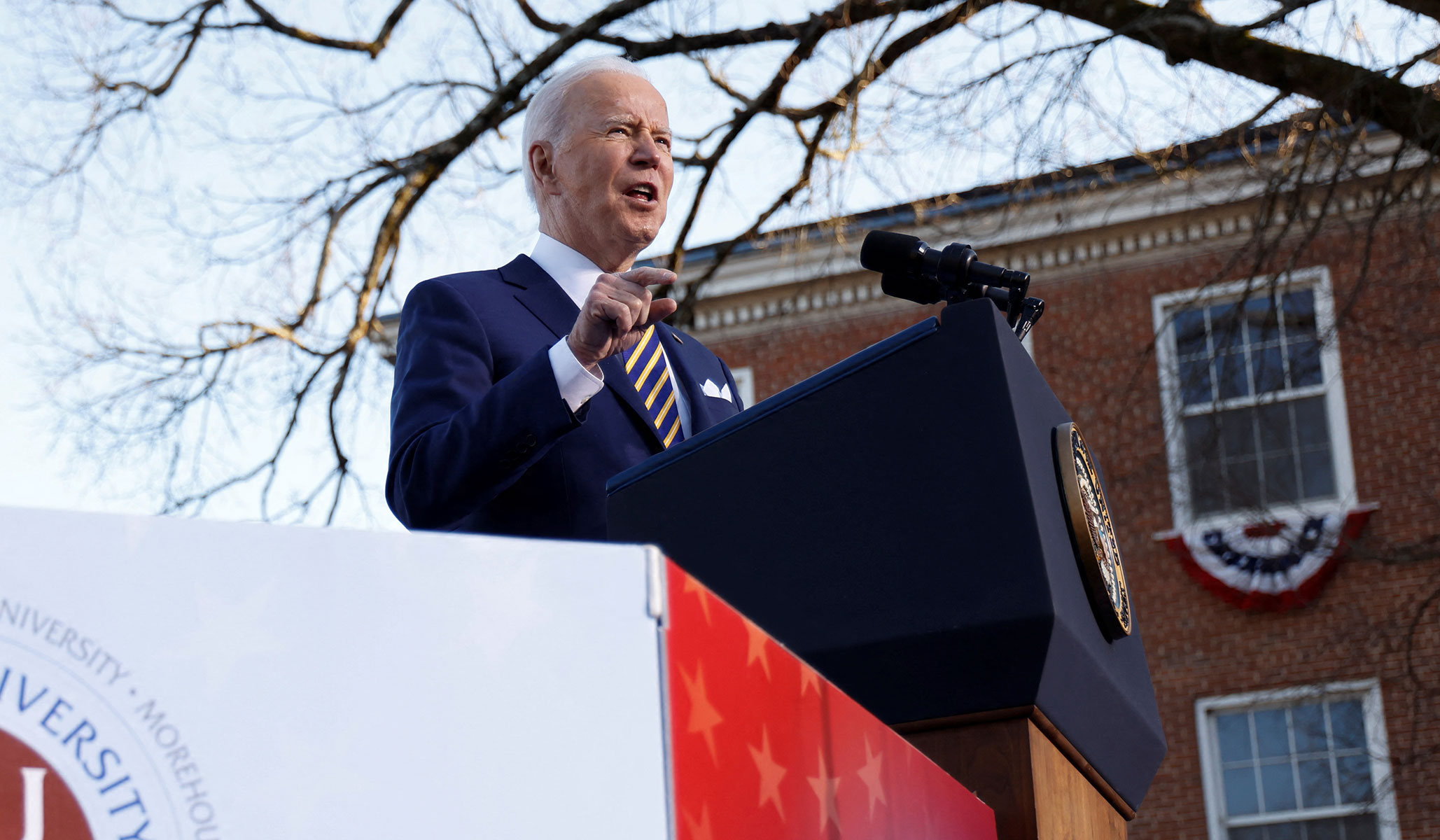 White Home press secretary Jen Psaki on Friday claimed President Biden was not evaluating opponents of Democrats' voting invoice to racists and segregationists as "people," explaining that he was simply evaluating their "selection" to oppose the laws throughout his speech in Atlanta earlier this week. 
"So I ask each elected official in America, how do you wish to be remembered?" Biden stated throughout his speech advocating a suspension of filibuster guidelines to go voting laws. "Do you wish to be on the facet of Dr. King or George Wallace? Do you wish to be on the facet of John Lewis or Bull Connor? Do you wish to be on the facet of Abraham Lincoln or Jefferson Davis?"
Psaki stated Friday: "I feel all people listening to that speech who's talking on the extent, as my mom would say, would notice that he was not evaluating them as people; he was evaluating the selection to these figures in historical past and the place they're going to place themselves as they decide whether or not they're going to help the elemental proper to vote or not."
Psaki dismissed Republican criticism of the speech earlier within the week, saying "claims concerning the offensive nature of the speech" are "hilarious on many ranges given how many individuals sat silently over the past 4 years for the previous president."
Republicans lambasted Biden's speech, together with Senate minority chief Mitch McConnell, who referred to as it "profoundly, profoundly unpresidential."
"Look, I've identified, appreciated and personally revered Joe Biden for a few years. I didn't acknowledge the person on the podium yesterday," McConnell stated. 
The Senate minority chief panned Biden for citing the Civil Conflict "to demonize People who disagree with him" and famous that the president likened "a bipartisan majority of senators to literal traitors."
Even Democratic senator Dick Durbin of Illinois acknowledged on Wednesday that Biden might need gone "slightly too far in his rhetoric."
Biden's speech on Tuesday tried to gin up help for the Freedom to Vote Act and the John Lewis Voting Rights Act. The previous would federalize some aspects of elections, together with setting a 15-day minimal early-voting interval and setting nationwide requirements for voter-ID legal guidelines to incorporate a variety of documentation. The latter would restore parts of the Voting Rights Act of 1965 that allowed the Justice Division to assessment election-rule adjustments in districts with a historical past of discrimination.
Ship a tip to the information staff at NR.